Best and Worst Times to Visit the Theme Parks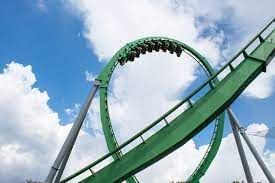 Orlando is home to some of the most popular theme parks in the world, including Walt Disney World Resort, Universal Orlando Resort, and SeaWorld Orlando. If you're planning a trip to these parks, you'll want to make the most of your visit, so here are some of the best and worst times to plan your Orlando theme park vacation.

Best Times to Visit Orlando Theme Parks
Late winter and late spring


are the best times to hit the parks in Orlando. There are typically fewer crowd-drawing events, and the weather is ideal for those who want to avoid the heat. Theme parks are the least crowded between January 2 and Presidents Day weekend in mid-February. If you can visit on weekdays, late April through the middle of May is also less crowded.


Early June and late August


are the best times to visit during the summer. Summer is the busiest theme park season, but during these timeframes, the crowds aren't as large.


Autumn and early winter


can be great seasons to schedule a vacation due to the cooler weather and festive holiday celebrations. The best days to visit during these seasons are weekdays in early November and December. Fewer people will be in the parks during the week, making wait times shorter.
When to Avoid Theme Parks in Orlando
Even during peak times, Orlando's theme parks are tons of fun. Still, if you have a flexible schedule and don't want to deal with large crowds and long wait times, there are a few weeks during each season that you'll want to avoid.
Three-day weekend holidays


such as Martin Luther King Jr. Day (third Monday in January), Memorial Day (last Monday in May), and Labor Day (first Monday in September) are some of the busiest times of the year. Weekend warriors may want to choose a different timeframe when squeezing in a trip to Orlando.


Spring break


draws families to the Orlando parks, making them crowded. Most spring breaks occur during the end of February or in March, so avoid visiting during this period if you don't like standing in long lines for rides and shows.


Summer


is peak season because schools are out, so it's perhaps the worst time to go. Additionally, the parks often debut new attractions during this period, making ticket prices and wait times skyrocket. The end of June, all of July, and the first half of August are therefore the busiest, hottest, and most expensive times of year for theme-parking.
Start Your Orlando Vacation at Rosen
No matter what time of year you visit, stay close to the action at Rosen Inn International, a Rosen Hotel & Resorts property. Located close to Orlando's major theme parks, we offer clean, comfortable, and affordable accommodations year-round.