Orlando Made: 6 Tasty Ways to Eat Local at Exploria Stadium
Whether you call it soccer or football, Orlando is a great place to enjoy the world's most popular sport.
According to WalletHub, it is the fourth-best city in the U.S. for soccer fans. We're also the second-best city for foodies. At Exploria Stadium you can celebrate both accolades at once. The stadium is home to Orlando City SC (our men's team) and Orlando Pride (our women's team).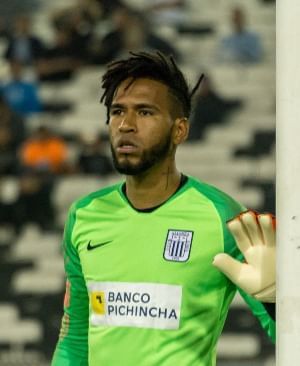 Carlos Figueroa Rojas, CC BY-SA 4.0, via Wikimedia Commons
Earlier this year, the stadium unveiled its new Orlando Made initiative. The program showcases some of the city's best restaurants.
Here's a glimpse at the restaurants opening new locations at Exploria Stadium as part of Orlando Made.
Orlando Made at Exploria Stadium: Participating Restaurants
During the 2023 soccer season, you can enjoy food from these Orlando restaurants:
4 Rivers Smokehouse
Year after year, Orlando Weekly readers vote 4 Rivers Smokehouse as the best barbecue restaurant in Orlando.
Head to section 31 of Exploria Stadium to see why this family-owned chain is such a hit.
At its Exploria Stadium location, 4 Rivers will serve a few of its most popular dishes. The menu includes a pulled pork sandwich made with meat that has been smoked for 12 hours. You'll also find pulled chicken sandwiches and mouthwatering nachos. No matter what you order, it will come with 4 Rivers' crowd-pleasing signature sauce.
But is it a sweet Kansas City-style sauce, or a tangy one inspired by the Carolinas? The answer is yes.
The signature barbecue sauce blends the classic Kansas City tomato/molasses combo with a Carolina mustard and vinegar base.
While the food pays homage to barbecue all around the South, owner John Rivers is all about local engagement. He's known for giving back to the community through scholarship programs and a food pantry that offers local produce.
The COOP
Here's one more way to try John Rivers' Southern-inspired comfort food at Exploria Stadium: the COOP.
Bird is the word at the COOP's Winter Park and Exploria Stadium locations (section 9).
More specifically, chicken. John Rivers opened the restaurant in 2024. Since then, diners have flocked to enjoy dishes like the Classic Chicken Sandwich. The COOP's signature dish is served with zesty lemon mayo, and buttermilk-battered chicken tenders.
The COOP truly lives up to the Orlando Made name. All menu items are made from scratch daily.
Teak
In 2019, the Travel Channel published an article titled 50 States of Burgers. It highlighted the best spot for a hamburger in every U.S. state.
For the Sunshine State, the Travel Channel chose Teak Neighborhood Bar & Grill. Teak has locations in the MetroWest neighborhood and the suburb of Maitland. Its new Exploria Stadium outpost serves a selection of its tastiest burgers, like the Drunken Monk. This option comes topped with hard cider jam that packs a punch, plus house-made chips that bring the crunch.
Try a Drunken Monk, or one of Teak's other expertly made burgers, at sections 18 and 19.
Harrell's Hot Dogs
Since opening in 2020, Harrell's has been the top dog of Winter Garden, a suburb west of Orlando.
The restaurant wows diners with hot dogs boasting unique toppings like maple syrup, macaroni and cheese, and Frito's chips. For the Orlando Made initiative, Harrell's crafted an exclusive hot dog. It features a Nathan's Famous frankfurter drenched in onion sauce and spicy brown mustard, plus a healthy helping of sauerkraut. Try one with a side of crispy, golden brown french fries.
You'll find the Orlando City Stadium Dog and Harrell's other offerings in sections 30 and 31.
Black Rooster Taqueria
During every game, soccer superfans bring the north side of Exploria Stadium to life with chants, drumming, and bright banners.
This supporter section is known as the Wall.
Fans that hold season tickets for the Wall love the city and its soccer teams like nobody else. When the Orlando Made initiative came to the north side, nothing but a local favorite would do. So Black Rooster Taqueria has brought some of its tacos and nachos to section 24, right by the Wall.
Along the Wall, a limited number of tickets are available to guests who aren't part of official fan clubs.
But spectators sitting anywhere can venture over to buy Black Rooster's signature tacos. The most popular option at Exploria stadium is the smoky chicken tinga taco. It comes with cotija cheese, radishes, lettuce, and cilantro.
For more terrific tacos, visit Black Rooster's locations in the trendy Mills 50 neighborhood or Hourglass District.
Orlando Made Vendor Cart
As part of the Orlando Made initiative, Exploria Stadium has also opened a vendor cart. It features a rotating selection of local restaurants.
Depending on what game you attend, you may come across Cholo Dogs, which sells hot dogs inspired by Mexican cuisine. For instance, El Growler comes loaded with refried beans, jalapeños, and corn chips. El Borracho is topped with street corn and cotija cheese.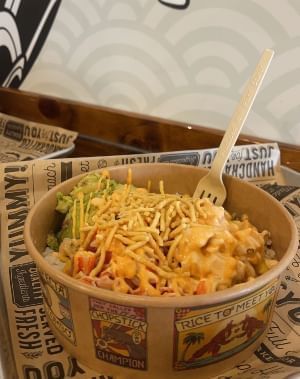 You could also encounter Sus Hi Eatstation.
The local chain sells creative Japanese-inspired options. Think fried chicken and krab sushi burritos, a spicy Philly roll, and teriyaki tofu.
Orlando City SC and Orlando Pride - Fall 2023 Home Games
Take in an enthralling soccer game and get a taste of Orlando's culinary scene on these dates:
Orlando City SC Home Games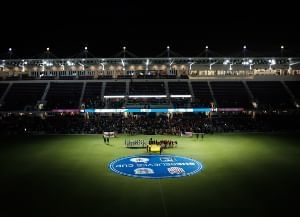 Orlando City Soccer Club will compete against the following men's MLS teams this fall:
August 26, versus St. Louis City SC

September 16, versus Columbus Crew

September 24, versus Inter Miami CF

September 30, versus CF Montréal

October 7, versus the New England Revolution
Orlando Pride Home Games
The talented women of Orlando Pride will host NWSL games on these dates:
August 4, versus the Washington Spirit

August 20, versus the Chicago Red Stars

August 25, versus San Diego Wave FC

September 17, versus the North Carolina Courage

October 15, versus the Houston Dash
Tickets to all Exploria Stadium soccer games are available through the Orlando City SC website.
Kick Back and Relax at Rosen Inn International
When you stay at Rosen Inn International, it's easy to achieve your Orlando vacation goals.
Our International Drive hotel is a short drive from Orlando's top attractions, including Exploria Stadium. When you're not rooting for the home team, enjoy our on-site pools, arcade, and playground. Or board a free shuttle to Universal Orlando Resort for an epic theme park adventure.