Orlando's Best Juice Bars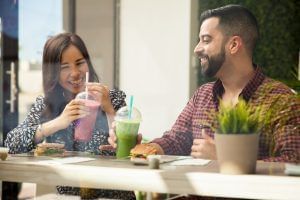 Juice bars are more popular now than ever. What used to seem more like a trend has become a lifestyle for many. Cold-pressed juices, smoothies, smoothie bowls, salads, and other healthy snacks made with locally sourced organic ingredients are just some of the items you'll find at your local Orlando juice bar.
If you're a busy person looking for a fast and convenient way to get enough fruits and vegetables daily, today's juices are loaded with essential vitamins and minerals, perfect for on-the-go sipping.
Next time you're out and about in Orlando, make sure to check out some of the best juice bars in Central Florida.
Skyebird Juice Bar & Experimental Kitchen
East End Market, 3201 Corrine Dr., Orlando, FL 32803-2224
Here, you will find a mix of local and organic produce used to make fresh juices, smoothies, and kombucha. There are also many vegan and vegetarian food options, including raw meals that can be made into wraps. Located at the East End Market, Skyebird provides both indoor and outdoor seating with a large plant and garden area, perfect for relaxing or catching up with friends.
Juice'd Orlando
12 N. Summerlin Ave. Orlando, FL 32801
Juice'd focuses on providing Central Florida with healthy alternatives to support a better lifestyle. This organic superfood cafe makes all of their products in-house with ingredients that are locally sourced. Try one of their bottled juices or waters, smoothies, or 2 oz. juice shots. Feeling hungry? Pick up an acai bowl, organic salad, or organic grab-and-go snack.
Nature's Fuel Inc.
13001 Founders Square Dr., Suite 150, Orlando, FL 32828
Representing a holistic lifestyle that goes beyond great tasting, healthy juices, Nature's Fuel Inc. was created for people interested in living better lives. Located at Avalon Park in East Orlando, it's the perfect place to stop in for fresh vegetable and fruit juices, wheatgrass and essential oil shots, acai fruit and quinoa rice bowls, and super smoothies.
The Smoothie Room
25 W. Crystal Lake St., Suite 163, Orlando, FL 32806
The Smoothie Room is an all-natural juice bar that makes your fruit or vegetable juice fresh when you order, never using concentrates, syrups, additional sweeteners, or added sugar. The Smoothie Room also serves organic wheatgrass shots, organic teas, superfoods, and of course, smoothies.
Raw Juicing and Detox
898 E. Washington St., Orlando, FL 32801
Located at Thornton Park in Downtown Orlando, Raw Juicing and Detox offers a delicious selection of vegan juices, smoothies, wraps, healthy shots, and fresh eats.
Looking to grow, repair, and rejuvenate your mind, body, and soul? Try one of their juice cleanse options. And, if you're really serious about your juicing, ask about the membership program they offer.
Grabbing a fresh juice on the way to or after leaving the Rosen Inn is a great way to get more energy and cool you down while exploring all Orlando has to offer. Whether you're a local looking to stay with us for a weekend getaway or coming in from out of town to enjoy all of the attractions, our hotel is the perfect temporary home for you and your loved ones.
Our spacious guestrooms include free Wi-Fi and HDTV, comfortable beds, a mini fridge to store the fresh juices you picked up, and more. While staying with us, enjoy our two seasonally-heated outdoor swimming pools, arcade game room, playground, and mini-market. For more information or to reserve your room, call us today at 407-996-1600.