Lite Bite Gifts & Deli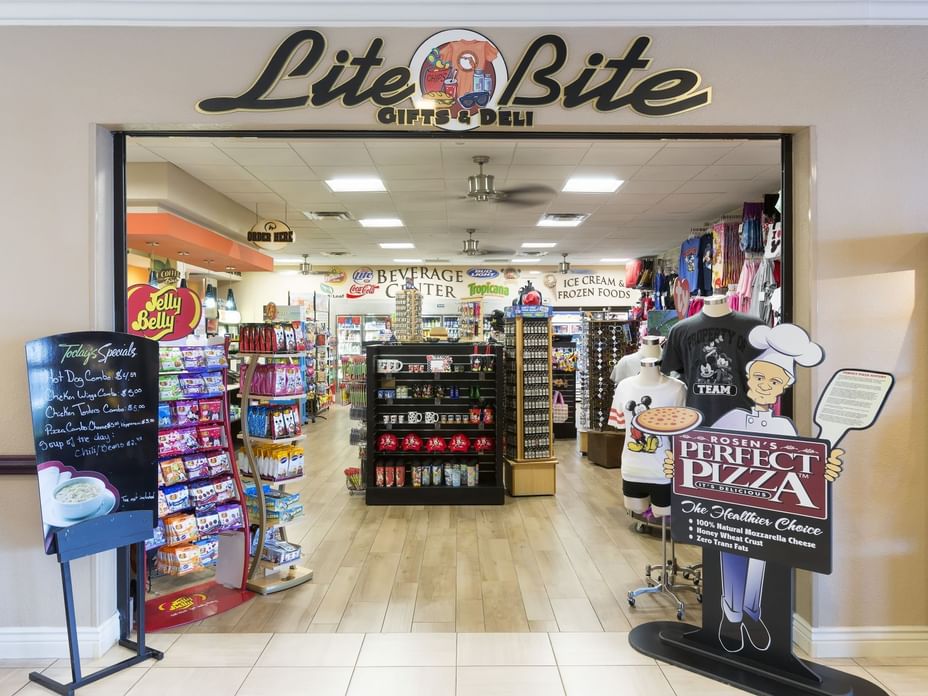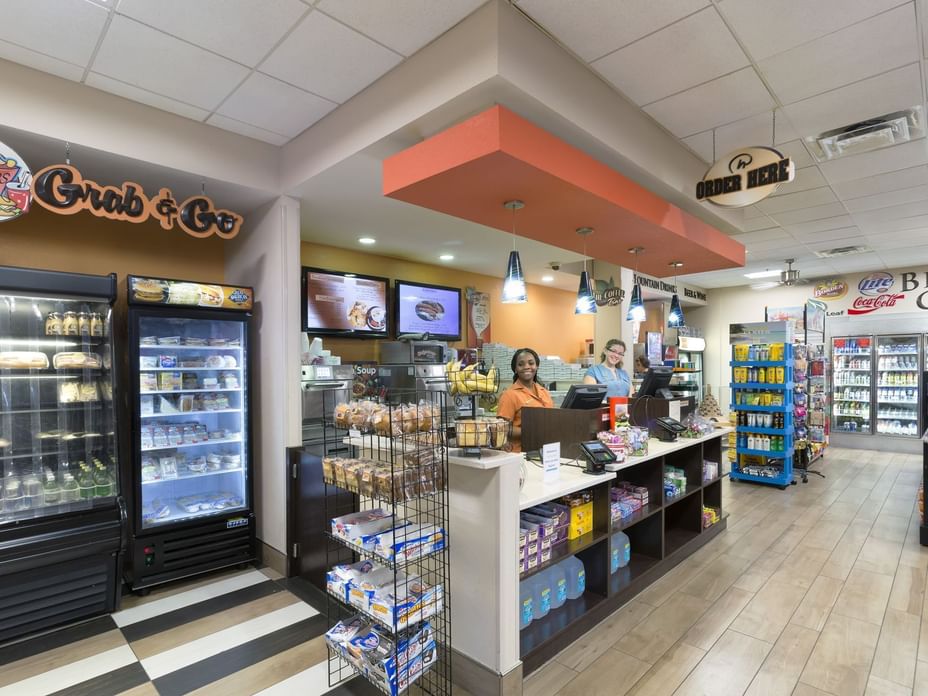 The deli carries items such as sub sandwiches, salads, chicken tenders, wings, and hot dogs, as well as a full range of bakery goods, snack items, and beverages of all kinds. They also carry convenience items to replace articles you may have left at home.
While you are here try our own specialty pizza Rosen's Perfect Pizza made with a whole wheat crust, turkey pepperoni, and low-fat mozzarella cheese. Our pizza goes perfectly with our own specialty beer Alligator Drool. Available in Topsy Turvey Lounge, Fountain View Restaurant, and Lite Bite.