5 Must-Try Restaurants on I-Drive for Thanksgiving
Thanksgiving is typically all about tradition, but who says you can't switch it up every now and then and create new ones?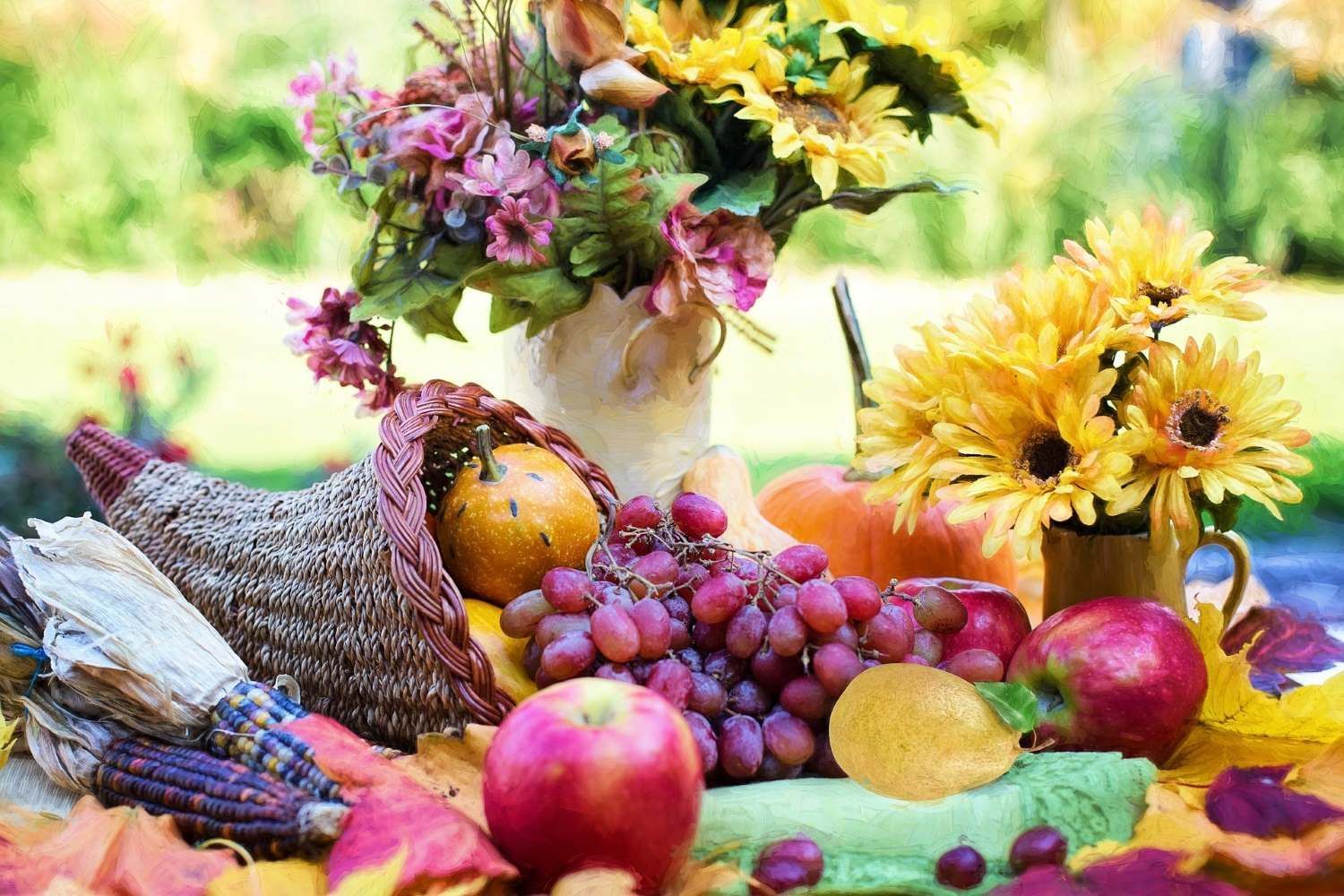 There are great dining options lining the streets of Orlando, and some of them are open for business on Thanksgiving Day. Before you settle on your dinner plans, check out these five restaurants on International Drive that you'll want to gobble down this holiday season.
1. Maggiano's Little Italy
Located on International Drive in Pointe Orlando, Maggiano's Little Italy combines Italian cuisine with Thanksgiving delights to bring you and your family a one-of-a-kind Thanksgiving Day dining experience.
Each year, Maggiano's offers an exclusive Thanksgiving Day menu with generous portions to leave you feeling stuffed. Generally, you get to choose between two meats, two pastas, two sides, and two desserts — all at one set price per person.
Stay tuned on Maggiano's website for menu items, hours, and pricing for this year's Thanksgiving dinner event.
2. The Capital Grille
If you're looking to class up your Thanksgiving dinner experience, you'll want to do so at The Capital Grille. There are two locations in Orlando to choose from: one on International Drive and the other on Conroy Road at the Mall at Millenia.
The Capital Grille is known for its fancy meats with offerings such as steak, lamb, lobster, and veal. While you can still order these fine foods on Thanksgiving Day, expect there to be holiday classics such as turkey and pumpkin cheesecake as well.
A Thanksgiving Day menu is in the works, and you can stay updated on The Capital Grille's website.
3. Cooper's Hawk Winery & Restaurants
Cooper's Hawk Winery & Restaurants takes on Thanksgiving each year by offering a wide selection of delectable entrées coupled with all your holiday favorites. Whether you're in the mood for Thanksgiving turkey and gravy or surf and turf this holiday season, both will be on the menu.
Their prime location on International Drive makes for easy dinner access for those visiting Orlando and perusing the city's top entertainment district.
Stay up to date with what's coming to the Thanksgiving table through the restaurant's website.
4. Fogo de Chão
Fighting tradition has never been tastier than when choosing to dine at Fogo de Chão for Thanksgiving. Find fine Brazilian flavors and more at this establishment and treat your family to unique tastes that you're sure to be thankful for.
Fogo de Chão is known to serve some of the finest meats around, such as steak, chicken, lamb, pork, and seafood like lobster and Chilean sea bass. During past Thanksgivings, Fogo de Chão has served their takes on traditional Thanksgiving dishes by offering items like roasted turkey au jus, sweet potato casserole, sausage and apple dressing, and butternut squash soup.
This year's Thanksgiving delicacies are still in the works, but with this restaurant's reputation on serving up fantastic Brazilian cuisine, you won't want to miss out on what it has in store.
Fogo de Chão's Thanksgiving hours run from 11 a.m. to 9 p.m., and food will be served at dinner pricing all day. Track the restaurant's website to be in the know about when menu items and pricing are added.
5. Del Frisco's Double Eagle Steakhouse
Make this Thanksgiving an unforgettable one by going all out for dinner at Del Frisco's Double Eagle Steakhouse. You'll get the chance to dress your best while feasting on some of Orlando's finest foods.
Del Frisco's offers a variety of foods ranging from seafood and sushi to prime steaks and lamb. For Thanksgiving, this restaurant typically creates a prix fixe menu priced per person that offers fan-favorite turkey with delicious sides like butternut squash soup and pumpkin cheesecake for dessert.
You can also stray from Thanksgiving traditions and order items from the restaurant's regular menu; whatever you decide to feast on, the flavors are sure to impress.
If you want to know what's coming to the 2023 Thanksgiving menu at Del Frisco's, be sure to keep an eye on its website.
BONUS: Rosen Inn Lake Buena Vista Thanksgiving Day Buffet
When you're feasting with a family on Thanksgiving, buffets are always a great go-to.
Thankfully, Rosen Inn Lake Buena Vista keeps us fed each year with its Thanksgiving Day buffet.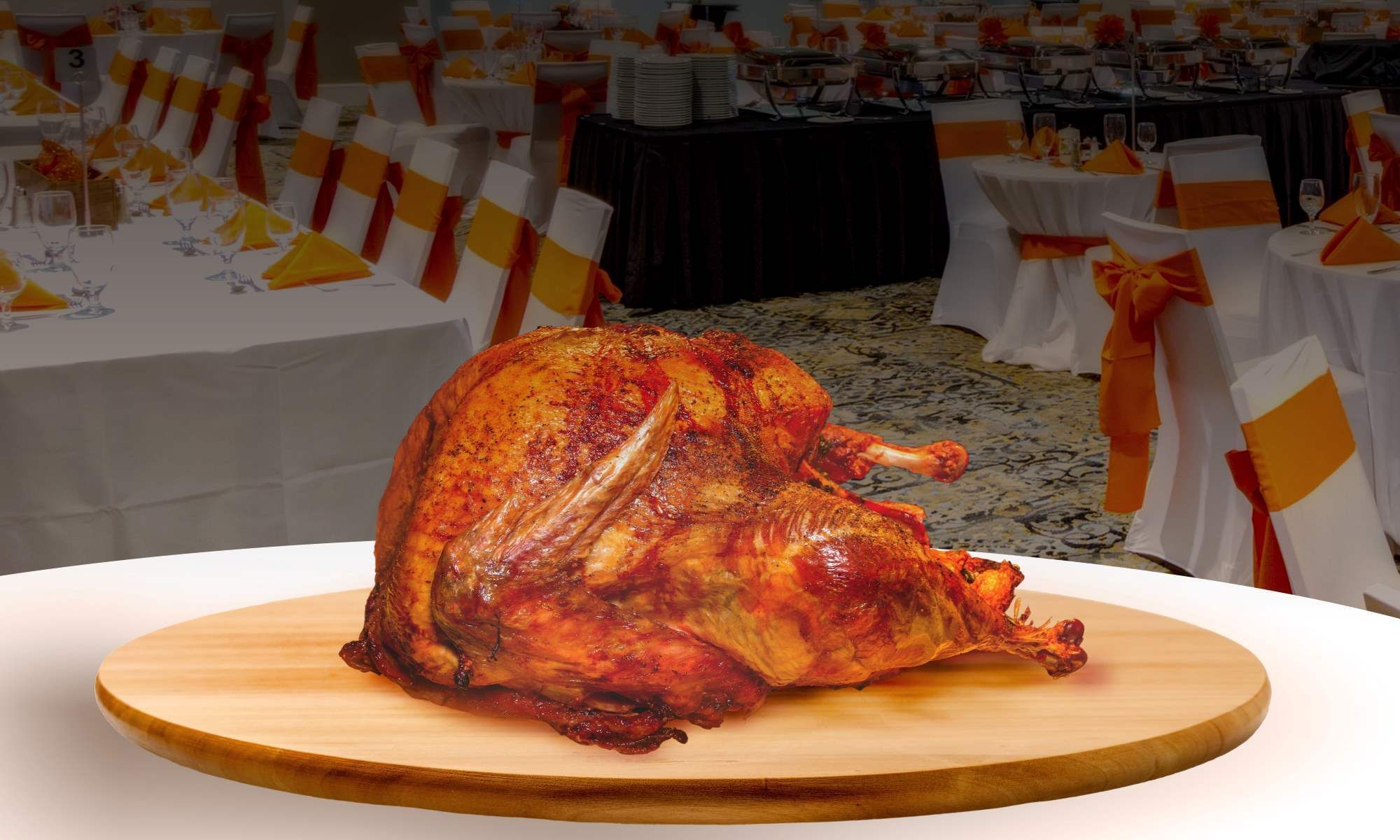 Held in the Bella Vista Ballroom, this buffet brings all-you-can-eat delicacies at $35.95 per adult with a reservation. Children ages 4 to 11 dine for $17.99, and kids 3 and under eat for free.
Find a full list of all your Thanksgiving favorites here.
Rest and Digest at Rosen Inn International
When all of Orlando's finest eateries have left you feeling stuffed like a turkey this Thanksgiving, be sure to end the night at Rosen Inn International. We're conveniently located on International Drive just minutes away from all these restaurants, so big commutes are one less thing to worry about during the holiday season. Our prime location, cozy rooms, and unbeatable amenities make for an ideal end to your Thanksgiving vacation.