Empowering Orlando: 4 Ways to Give Back this Holiday Season
It's easy to get caught up in the hustle and bustle of the Holiday season. Between gift shopping, dinner hosting, and everything in the middle, many tend to forget what Christmas time is truly about.
This year, we want to make prioritizing philanthropy and serving your community both easy and accessible.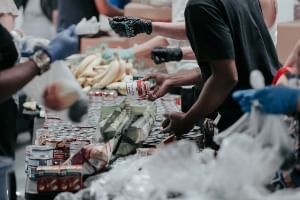 Contributions can include donating, volunteering, or even just spreading the word about a charitable organization to your family and neighbors. Ready to make someone's holiday brighter? Here are four ways you can give back to the Orlando community this holiday season. 
Volunteer at a Local Soup Kitchen
Food banks are a great way to get hands on volunteer work during Christmas time. There is a large range of volunteer jobs available to anyone throughout the whole year including sorting and packing food, delivering meals, and assisting with the meal line.
Here in Orlando, the Second Harvest Food Bank is always looking for people in the community to help. You caxn browse the schedule calendar on their website and choose a time and position that works best for you.
The best part about Second Harvest Food Bank is that there are opportunities for volunteers as young as ten years old. Kids can practice selflessness in their most formative years and carry that experience on with them well into their adulthood.
With jobs like donation sorting, they will be learning about real world discipline and work ethic all while providing for the less fortunate. Plus, it's a great way for the family to spend their holidays together.
Donate to a Clothing Distribution Center
Adriana's Attic is a non-profit organization in Orlando, Florida that accepts donations of clothing and hygiene items. Donors can participate in a few different ways, including browsing a Walmart registry to see what items are most sought after by the shelter and ordering it directly from the store.
Their hygiene packs are a unique concept and definitely something worth highlighting.
Using a zip-lock or other small sealable bag, donors can include soap, shampoo and conditioner, toothpaste, etc. in their own pre-packaged hygiene bag to then be handed out to the homeless.
Everyone deserves the right to basic cleanliness, and we can't think of a better way to say "Merry Christmas" than giving someone the gift of good health and sanitation.
You can also donate to one of the many Goodwill stores in Orlando. Take some time to go through the clutter in your closet and get rid of some things you haven't touched in ages – it'll make room for that new pair of shoes you'll get for Christmas! 
 Work at an Animal Shelter
This one is for lovers of four-legged friends. What better way to give back to your community than spending time with adorable dogs and cats?
The unfortunate downside of the holidays for animals is that many are abandoned shortly after being gifted as a Christmas present.
A puppy or a kitten seems like the perfect gift to give someone, but many aren't ready to face the responsibility that comes with taking care of an animal. Because of this, there is a guaranteed uptick in shelter admissions during and shortly after the holiday season.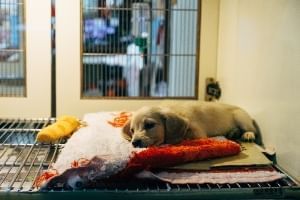 Orange County Animal Services serves as both an animal shelter and a conduit for those looking to foster animals. If you're looking for opportunities to volunteer here, there are plenty of roles they are seeking out. The following are volunteer positions that are open year-round, and are needed especially during the holidays:
Showing available dogs and cats to prospective adopters

Photographing shelter pets

Greeting visitors in the front lobby

Bathing shelter pets

Assisting clinic and kennel staff

Attending events to represent the shelter
There is an online orientation course that takes approximately 30-45 minutes to complete prior to signing up to volunteer, in which you can then access the volunteer portal and sign up for an available date and time.
Run a 5k Marathon for Charity
While enjoying delectable treats over the Thanksgiving and Christmas season is tradition, why not balance it out with a guilt-free activity?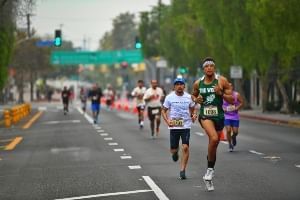 Embrace the opportunity to support the community by taking part in a three-mile marathon. Not only will you be contributing to a good cause, but you'll also be nurturing your own well-being in the process.
There are tons of different marathons happening in the community constantly, but the holiday themed ones are undoubtedly the most fun!
On December 9, 2023, Track Shack in partnership with WFTV-9 is supporting the AdventHealth for Children's pediatric cancer program and Toys for Tots by facilitating the "Reindeer Run" 5k race at SeaWorld Orlando.
The marathon promises a plethora of delightful features, including a cookie-cutter medal for all race finishers, a 40% discount coupon for a single SeaWorld ticket printed on the back of your bib, and an exciting costume contest hosted by none other than Rosen Hotels & Resorts.
For pricing and schedule details, participants can refer to Track Shack's official website. Embracing the spirit of giving, each runner is warmly encouraged to bring a toy for Toys for Tots, helping the event achieve its target of collecting 2,000 toys.
Stay With Rosen Inn International this Holiday Season
Amid the Christmas chaos, reward yourself with a merry staycation at Rosen Inn International. We offer comfortable accommodation and state of the art amenities throughout the property, all while maintaining an affordable rate for our visitors. Book with us today to ensure a holiday season you and your family won't forget!