The Enzian Presents 13 Films of Halloween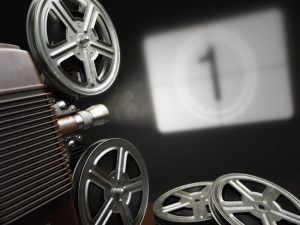 Starting in October, the Enzian Theater will be getting into the Halloween spirit by featuring 13 classic films in addition to different events, including games and costume contests. The lineup includes a variety of movies from family friendly to scary so that everyone has a chance to join in on the fun. There will also be outdoor screenings, parties, and midnight showings as well as 13 Halloween cocktails crafted at Enzian's own popular Eden Bar.
Last year's showings included:
The Craft, Tuesday, October 2, 9:30 PM – One of the most iconic films of the 90s, the Craft is about three troubled high school girls in search of a fourth member to be a part of their witch clique. When they discover that a new transfer student has a telekinetic gift, the four of them put their undeveloped powers together and cast a spell on a fellow student who has been mean to them, causing her to lose her hair. Once the witches are successful with the spell, they become fixated on trying to increase their powers.
The Rocky Horror Picture Show, Monday, October 15, 9:30 PM – This cult classic features a couple who end up with a flat tire in the middle of a storm. When they look for help, they come upon an eerie mansion owned by a transvestite scientist who introduces them to a houseful of interesting characters including his most recent creation, a muscular man he named "Rocky."
Frankenweenie, Sunday, October 21, 11:30 AM – Join the Enzian Theater for a kids costume party. Before watching the film, there will be lunch provided, along with fun games, and a costume contest the kids can participate in. The cost of the movie and party package is $18 per person (child or adult). Tim Burton's Frankenweenie is about a child science nerd who's an outcast at school. When young Victor Frankenstein's dog Sparky "dies," his science teacher tells him how to bring Sparky back to life. And though the experiment is successful; problems arise when some of Victor's classmates steal his secret and use it to bring back other animals from the dead. The movie begins at 1 PM.
Now that you know what Enzian has in store this October make sure to mark your calendars so you don't miss any of the spooky celebrations. Enjoy delicious food and drinks, along with all things Halloween at Central Florida's one-of-a-kind cinema café.
Whether you'll be in Orlando this October for Halloween Horror Nights or to enjoy anything else the city has to offer, make your hotel reservations in advance. At the Rosen Inn International on I-Drive, we are conveniently located to all of the entertainment you could ask for. Let us make your stay a memorable one! Reserve your room by calling 407-996-1600.