6 Ghastly Gatherings for Halloween in Orlando
As fun as Universal Orlando's Halloween Horror Nights can be, sometimes, you want to switch up your yearly routine. Luckily, there are plenty of ways to make the most of your Halloween in Orlando.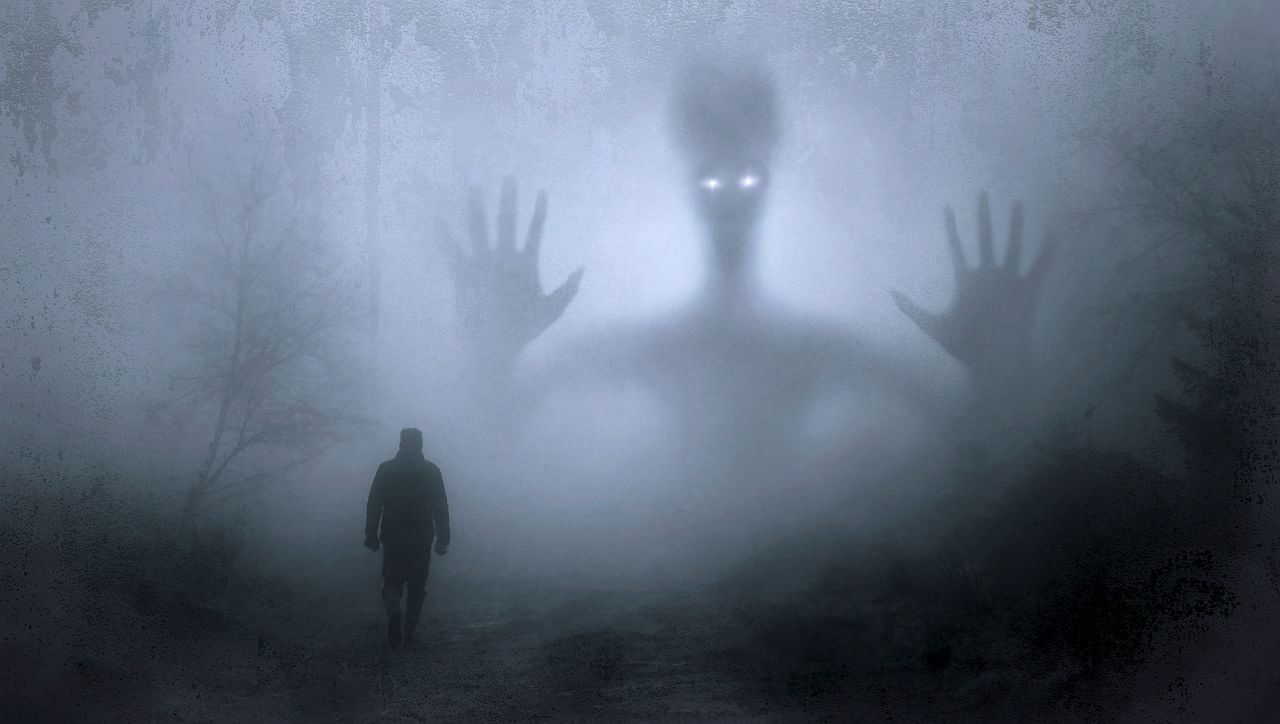 Here are six attractions outside of our theme parks for you and your family to enjoy this spooky season.
1. The Haunted Road
The Haunted Road is a drive-thru haunted house and Halloween experience in Orlando on Lake Pickett Road. More than just a terrifying attraction, it's one of the last remaining haunted roads in Orlando.
Each year is spookier than the last, and there are multiple counts of guests and staff witnessing ghost sightings. Radio stations are also known to experience interruptions when driving in these areas, so be sure your radio is in working condition before coming here — the ghosts prefer it that way.
The Haunted Road is located in a natural Florida environment and takes roughly 30 minutes to drive through. Because it is a one-way road, once you are on it, there's no turning back. The only exit is at the end.
With a haunted road this creepy, you're sure to be scared to death — a sacrifice worth making if it gets you to the Afterlife Party. The lights at the end of the road are where you'll peruse the Human Slaughterhouse and sip on Halloween-themed cocktails.
Get down to some lively music, admire the pop-up performers, and don't leave without getting yourself something to remember the night by from the Haunt Market. Come on varying nights and enjoy food trucks at The Haunted Road.
The Haunted Road welcomes people of all ages to partake in its fearsome festivities and is renowned for offering an untraditional haunting experience unlike any other to the city of Orlando.
2. A Petrified Forest
In Altamonte Springs on East Altamonte Drive is where you'll find A Petrified Forest, a premiere haunted scare trail in Central Florida.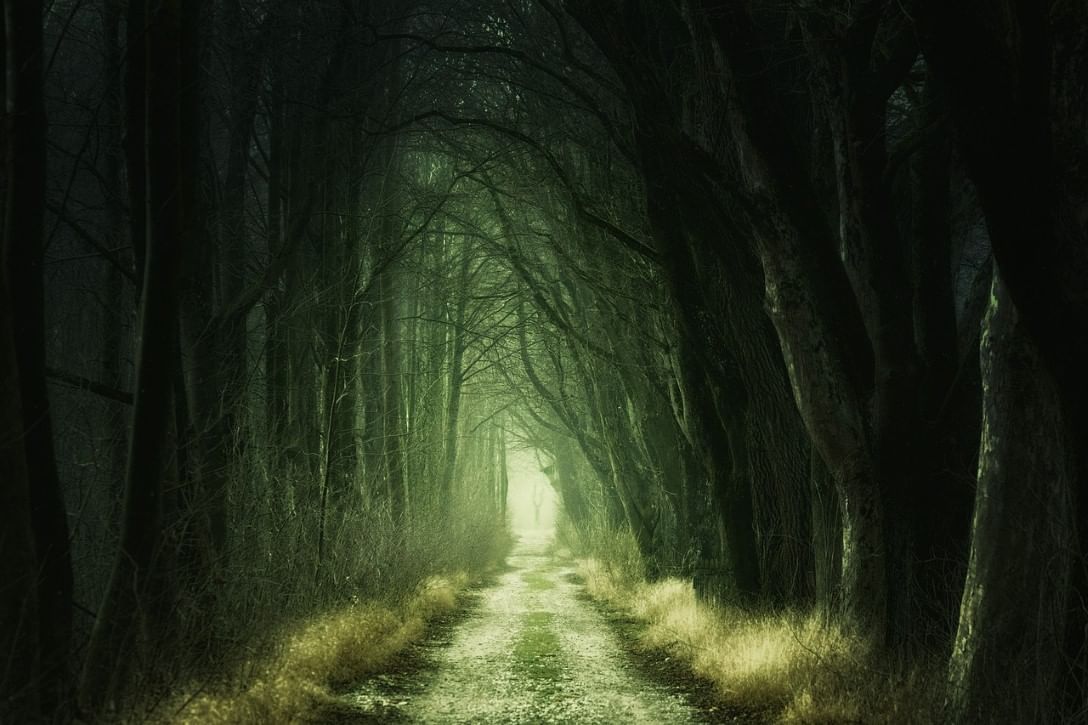 This trail has you trek through creepy woods and find your way through the never-ending mazes. As for the scare actors, they're so committed to the bit it's hard to tell whether they're really out to get you or not.
This is a family-friendly event, and all children under the age of 13 must be accompanied by an adult at all times.
Even better, A Petrified Forest is all about inclusivity and offers a "Make-A-Wish" Kid's Day for those young ones who are just a little too young or aren't quite ready for the frights to unfold. There's also a Special Needs Night for guests who want to enjoy the trail at their own pace.
A Petrified Forest utilizes a color wheel system where trail tickets are stamped with a color that denotes your queue grouping and are given in order of arrival. When the color wheel located at each trail entrance lands on your color, you simply hop into any of the three trail lines.
At the front of the event, there will be plenty of tasty, trick-free treats from food trucks and ample entertainment to keep you occupied while you wait your turn.
This event also offers a free shuttle service called the Terror Trolley for guests who park offsite.
This is Halloween, but it's also a nature trail, so you need to be mindful about your attire. Close-toed shoes and no heels are highly recommended. Halloween masks are strictly prohibited as well. As far as costumes go, A Petrified Forest does not allow oversized costumes or weaponry onto the premises.
3. Mortem Manor
Best known as being the Orlando area's only year-round haunted house, Mortem Manor in Old Town, Kissimmee, is named "One of America's Scariest Haunted Houses" by the Travel Channel.
Mortem Manor features state-of-the-art special effects and live actors. Tickets start at $18. This haunted house consists of two old Victorian-themed floors filled with thrills, frills, and a whole lot of chills.
Because this place is open all year, it's perfect for guests visiting Orlando who have a keen interest in all things spooky. Those visiting explicitly for a Halloween in the city can be assured a frightful experience from seasoned professionals.
When you've had your fill of fearful fun, hop over to the Post Mortem Horror Bootique to satisfy all your horror needs. It has a variety of bags, figures, toys, tees, collectibles and so much more for every horror fanatic to choose from.
4. Haunting Nights
Some nights are good, but these nights are haunting. This Halloween, make your way to Harry P. Leu Gardens for fun-filled Haunting Nights, where you'll experience an artful and exciting yet totally frightening night out.
From Sept. 29 to Oct. 31, you and your family can head to Leu Gardens and be welcomed by a 10-foot-tall jack-o'-lantern as you attempt to pass the bridge troll and journey into the forest of eyes.
Also in the gardens is where you'll find a garden of sunflowers, a neon-light maze, a giant hay pyramid to climb, and a few jump-scares throughout the entire experience.
Attendees can meet La Catrina in the Leu Gardens Dia De Muertos world and watch live magic shows all night long. There will also be plenty of fall-themed foods and drinks available to keep you energized and ready for action.
If you've got younger children with you and don't want a late night out, check out Leu Gardens' Happy Frights as well.
5. Face the Fear
Facing your fears has never been more critical than it is at this haunted attraction. Face the Fear is a haunted house in Winter Springs located on the campus of The Church @ 434.
Face the Fear changes its storyline each year to really keep the spookiness fresh. In 2022, its storyline was "Nope & Never" and focused on aliens, alien attacks, downed UFOs, and alien technology.
This haunted attraction pushes you to come face to face with the unknown and has been rated at the top of Halloween attractions in Florida for many years. It's perfect for small groups and families to enjoy and is open for just four nights in October.
6. The Haunted Shrine
In Apopka at the Bahia Shriner's Harvest Festival and County Faire is where you'll find the Haunted Shrine, which is a haunted house that offers fall frights and fun for $10 a person.
Opening night falls on Oct. 20 and for the first time ever, the Haunted Shrine will feature an indoor corn maze. Prepare to have your souls leave your bodies as these scare actors put their all into their performance.
The Haunted Shrine is perfect for guests of all ages and offers lanterns to guests who inform the actors to hold off on the jump scares and spooking, which is great for the little ones or those who get scared easily.
It's a guided tour experience that's best suited for groups, so each haunt feels personal and not overly scripted. Plus, if you survive the shrine, you get candy! A true trick for a treat.
A Fang-tastic Deal on a Hotel
While Orlando may be renowned for its theme parks, the City Beautiful has hundreds of other dazzling attractions across its domain. What makes Orlando even better is that it's home to the Rosen Inn International, which is conveniently located on the iconic International Drive and in great proximity to all major highways to take you to all these spooktacular places in no time at all.