A Half-Century of Heart and Hospitality: Harris Rosen 
In the heart of sunny Orlando, a tale of ambition, resilience, and bravery began to unfold half a century ago.
In 1974, a visionary named Harris Rosen set out on a journey that would not only transform the hospitality industry but also make a profound impact on the Orlando community.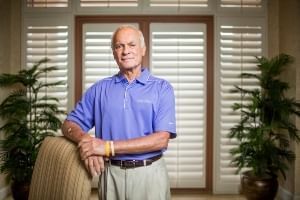 As Rosen Hotels & Resorts prepares to celebrate its 50th anniversary this year, it's time to explore the remarkable history of this iconic brand and its founder, Harris Rosen.
The Beginning of a Dream
Harris Rosen's story began with humble origins. Born in New York City, he came from a working-class family, instilling in him the values of hard work and dedication.
After earning a degree in hotel management, Rosen embarked on a career that would eventually lead him to Florida.
In 1974, he decided to make a bold move: He purchased the Quality Inn, now known as Rosen Inn International.
The Oil Embargo and a Bold Business Move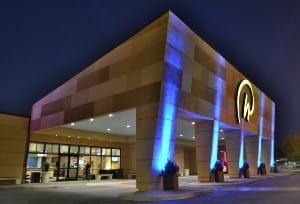 Harris Rosen's path to success was not without challenges. Just a few years after the opening of Rosen Inn, the world was hit by the oil embargo in 1979, which caused fuel prices to skyrocket and had a devastating impact on the tourism industry.
Rosen faced a tough choice: close his doors or find a way to adapt.
In a brilliant stroke of business acumen, he decided to hitchhike across the country and make deals with several motor coach companies, offering his guests a special rate if they came down using one of those companies' transportation services.
It was a win-win for every party involved; the travelers didn't need to spend money on their own gas, the motor coach companies got business, and Rosen now had an incentive for people checking in despite the embargo impeding travel.
This bold move not only saved the hotel but also set the stage for Rosen Hotels & Resorts' famous guest services.
The Rise of Rosen Hotels & Resorts
The success of the motor coach deal marked the beginning of a remarkable journey for Harris Rosen and his growing hotel empire.
As the years went by, he acquired more properties and transformed them into world-class accommodations, creating an unforgettable experience for guests visiting Orlando.
Rosen Hotels & Resorts now boasts seven distinctive properties in the Orlando area, including Rosen Inn, Rosen Inn at Pointe Orlando, Rosen Inn Lake Buena Vista, and others.
Each hotel is a testament to Rosen's commitment to quality and guest satisfaction.
Harris Rosen's Philanthropic Legacy
Mr. Rosen's impact extends far beyond the confines of his hotels. He has also demonstrated an extraordinary interest in giving back to the Orlando community.
One of his most notable philanthropic endeavors is the Tangelo Park Program, a comprehensive initiative aimed at breaking the cycle of poverty through education.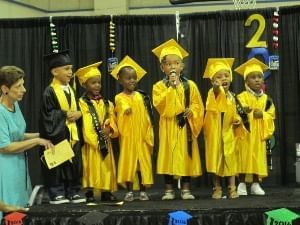 Under Rosen's guidance, this program provides free preschool education to children and continues to offer full college scholarships to eligible high school graduates.
The positive outcomes of this initiative have been nothing short of remarkable, offering the community's youth a pathway to a brighter future.
Mr. Rosen's philanthropic efforts also extend to health care, where he has generously supported local hospitals and clinics. He has also supported higher education, funded scholarships, and contributed to academic institutions.
Turning 50: A Milestone of Excellence
Amid the 50th anniversary of Rosen Hotels & Resorts is a moment to reflect on a journey of dedication and resilience to both guests and the community.
Harris Rosen's story is a testimony to the American dream, showcasing how one man's vision and determination, paired with a leap of faith, can shape an entire industry and uplift the lives of countless individuals.
In an ever-evolving industry, Rosen Hotels & Resorts continues to set the standard for hospitality excellence, offering guests not only a place to stay but a place to create lasting memories.