Illumination's Villain-Con Minion Blast Opening in 2023
Minions, assemble! In summer 2023, Illumination's Villain-Con Minion Blast will open at Universal Orlando Resort.
The interactive new ride will transport you into the world of Despicable Me. Your goal? To become the top villain.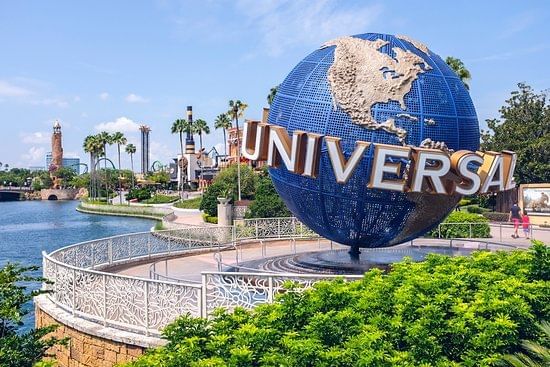 Here's what we know about the Universal Studios Florida attraction so far.
Are You Vicious Enough for the Vicious 6?
Riders will step onto a moving walkway, laser blaster in hand. The walkway winds through the bustle of Villain-Con, the world's biggest criminal convention. Also in attendance is the Vicious 6, the superstar group of villains from Minions: The Rise of Gru.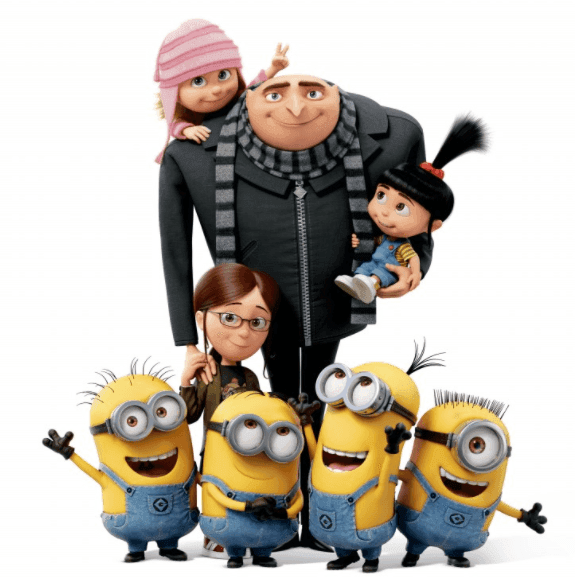 And everyone is vying for their attention.
If you want to join the Vicious 6, you'll need to impress them with your blaster marksmanship. Be on the lookout for digital targets around the convention hall. When you spot one, aim your blaster and zap away.
Minion Land: Illumination's Villain-Con Minion Blast and More
Once you've wowed the Vicious 6, more despicable delights await past the Villain-Con Minion Blast exit.
The new theme park ride will sit in the space once occupied by Universal's Shrek 4-D ride. That's right by Despicable Me: Minion Mayhem, the simulator that has transformed riders into Minions since 2012. The two rides will become the main attractions in Minion Land on Illumination Avenue. This new Universal Studios section will soon take the place of Production Central.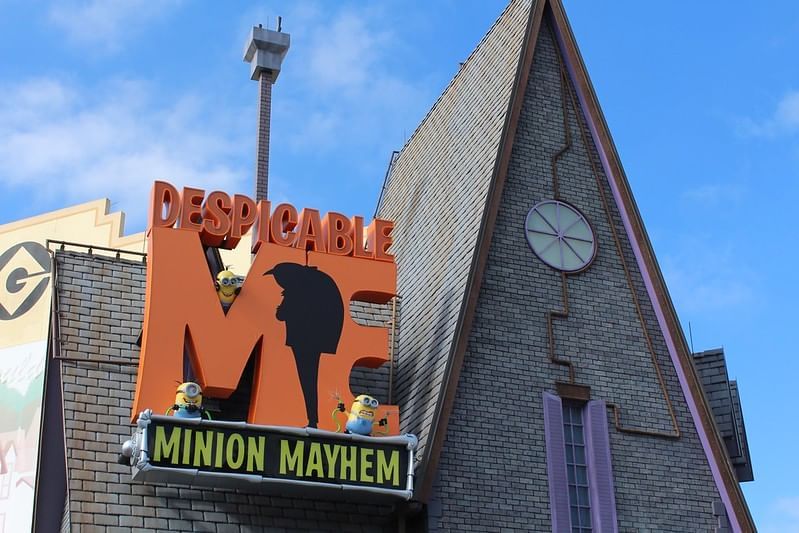 Also coming to Minion Land is a new restaurant, Minion Café.
Universal Orlando Resort has yet to announce the café's menu. But its sister location in Universal Studios Hollywood serves classic comfort food. Think rotisserie chicken, grilled cheese sandwiches, and nachos. Diners can end their meal with a deviously delicious Minion cookie.
Have a Blast at Rosen Inn International
Once you and your Gru-crew have experienced Illumination's Villain-Con Minion Blast, head to your cozy room at Rosen Inn International.
Our Universal Partner Hotel is a short (and free!) shuttle ride away from Universal Orlando Resort. Our deluxe guestrooms feature pillow-top mattresses that are so fluffy, you'll be dreaming up your next villainous plot in no time.